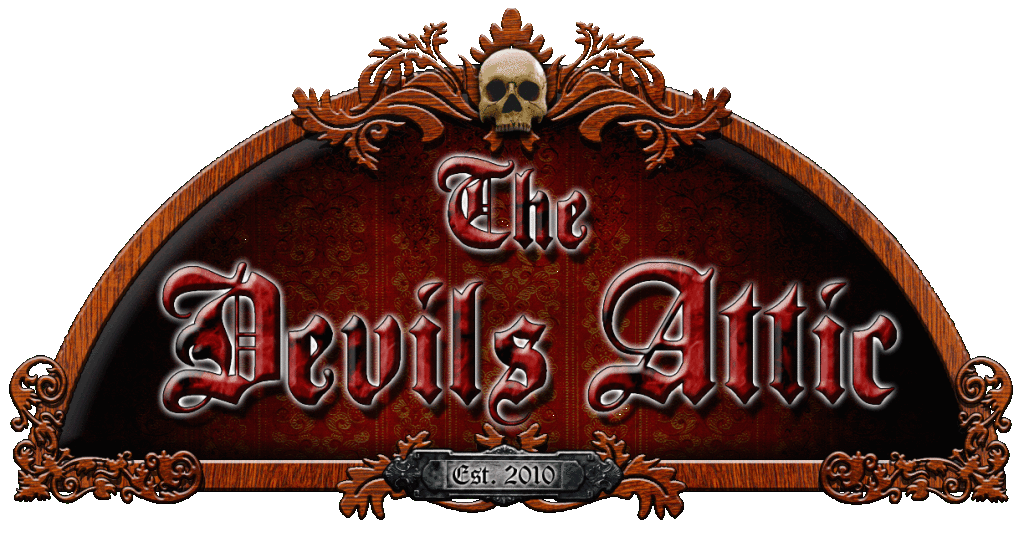 RULES AND WARNINGS FOR THE DEVIL'S ATTIC
1) DO
NOT

TOUCH THE ACTORS OR PROPS.
2) SMOKING AND RUNNING ARE
PROHIBITED

.
3) USE OF CELL PHONES OR CAMERAS ARE
PROHIBITED

.
4) IF YOU HAVE A
HEART CONDITION OR ARE PREGNANT

PLEASE PROCEED WITH CAUTION AS THIS IS A

VERY INTENSE

ATTRACTION.
5) THIS ATTRACTION IS INTENDED FOR
MATURE AUDIENCES.

..THEREFORE CHILDREN UNDER THE AGE OF

12

MUST BE

ACCOMPANIED

BY AN ADULT.
6) PLEASE NOTE: CAMERAS, STROBE LIGHTS, AND FOG MACHINES ARE IN USE WITHIN THIS ATTRACTION.
ENTER AT YOUR OWN RISK!